Dental Cleanings and Exams Near You
Not only is maintaining your dental hygiene through preventive measures essential to your dental health, but it is also vital to your oral health. Regular checkups with your dentist are an opportunity for your dentist to detect early signs of serious dental issues and provide prompt treatment. When you visit your dentist for a dental cleaning in Grande Prairie this procedure will remove plaque, tartar, bacteria and eliminate surface stains, leaving you with a cleaner and brighter smile. Oral exams are important to your oral and systemic health. They provide your dentist with the opportunity to identify concerns and gather sufficient information to create an optimal treatment plan. Scheduling dental cleanings every 6 months and checkups every 6 months to 1 year, prevent irreversible damage and painful problems from developing.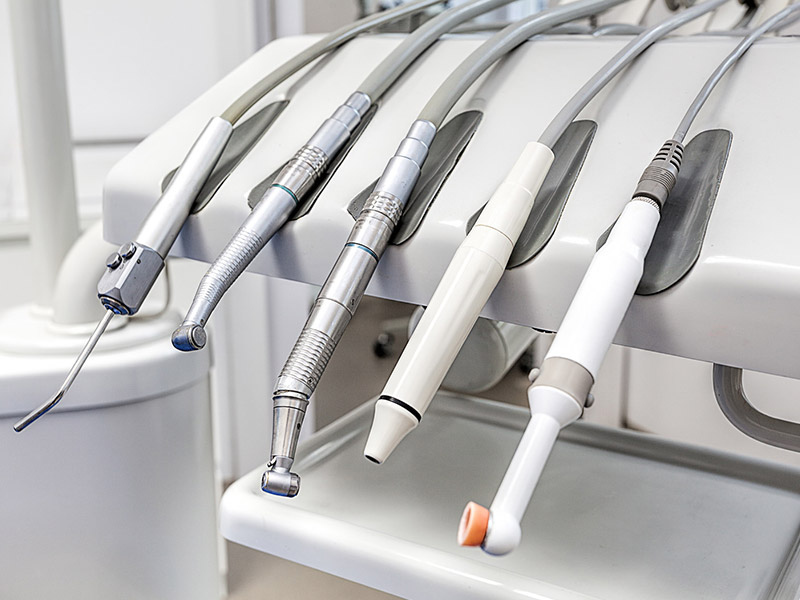 Oral Exams in Grande Prairie
Your appointment will begin with a comprehensive physical exam of your entire mouth. Your dentist will take X-rays which provide them with a visual of the inside of your teeth, the condition of your roots, and the areas between your teeth. Through X-rays, your dentist can determine issues such as bone loss, cysts, growths, or other issues that may affect your oral health. Next, your dentist will perform a visual scan of your teeth, gums, and soft tissue. They will examine the condition of your gums and determine if there are signs of periodontal disease. Understanding the condition of the gums allows your dentist to receive information on the overall health of your gums and supporting structure. Your dentist will provide you with a summary of their findings once they have completed the oral exam near you and discuss your treatment options.
Dental Cleanings
Your dental cleaning in Grande Prairie, AB T8V 7X6 will involve the use of a scaling tool to remove plaque and tartar from around your gum line and between your teeth. This is a key step of a professional dental cleaning near you as it prevents the development or progression of gum disease. The next step in your dental cleaning is to polish your teeth removing any remaining plaque with a high-powered driven prophylactic paste. We also can provide highly concentrated fluoride treatments, which strengthen teeth and prevents cavities. These consists of a foamy gel that protects your teeth and prevents cavities.
What are the Benefits of Regular Dental Cleanings?
Scheduling professional dental cleanings and exams near you eliminate plaque, tartar build-up, and stains from your teeth improving your dental health. Additionally, dental cleanings prevent gum disease, minimize your risk of illnesses such as diabetes, dementia, and oral cancer, detect issues, prevent the need for extensive and expensive treatment in the future, and can prevent tooth loss. Dental hygiene near you can improve your smile and contribute to your overall health. Schedule your dental cleaning and exam with a dentist in Grande Prairie, AB T8V 7X6 today!