Full Mouth Restoration Near You
If your smile suffers from teeth that are decayed, damaged, discoloured, misaligned, or even missing, full mouth restorations can address dental imperfections, restoring and improving your smile. We offer full mouth restorations in Grande Prairie. If you are looking to improve not only the appearance of your smile but also the functionality, we've got you covered. With a simple consultation, our dentist can determine if patients qualify for full mouth restorations near you and will be happy to find the best treatment option for you.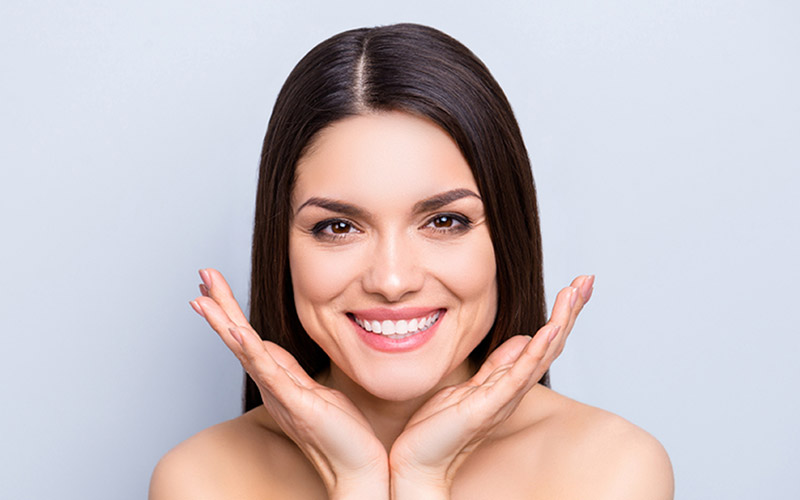 What Treatment Options Are Offered for Full Mouth Restorations Near You?
Receiving full mouth restorations may consist of the following dental procedures:
Dental Crowns
If your teeth are severely decayed, infected, or damaged, your dentist can use dental crowns to protect, strengthen, and conceal your teeth. Dental crowns may also be involved in full mouth restorations in Grande Prairie to secure a dental bridge or for dental implants.
Dental Veneers
Veneers are an ideal option for full mouth restorations near you because they can dramatically transform your smile. If you have dental imperfections including, damage, discolouration, misalignment, or would like to alter the shape or size of your teeth, a dental veneer can be bonded directly over the front of the surface of a natural tooth providing you with a picture-perfect smile.
Dental Bridges
Tooth loss can occur for a variety of reasons and contrary to popular belief, tooth loss isn't uncommon in young adults. When you are missing one or many teeth, your dentist may recommend dental bridges that are designed to blend with your existing teeth for a natural-looking smile.
Dentures
Dentures are an alternative solution for tooth loss and can be used if you are missing the majority or all of your teeth. They are designed to look natural and blend with your existing teeth.
Dental Implants
Dental implants are an extremely effective option if you are missing one, many, or all of your teeth. Not only do they look like natural teeth but they feel like natural teeth as they fuse with your jawbone and are fixed. They are virtually permanent and with the proper care could last you a lifetime.
To learn more about full mouth restorations near you, contact our dentist near you. We are proud to offer our patients full mouth restorations in Grande Prairie.