Dental Crowns Near You
If you are searching for dental crowns near you, our dental clinic is happy to offer you dental crowns to restore your smile. Your teeth depend on each other to assist you when chewing, eating, and speaking. This means that when one of your teeth becomes extremely decayed or damaged, it could jeopardize the health of your neighbouring teeth and smile, which makes everyday tasks such as chewing, eating, and speaking difficult, as well as affects the appearance of your smile. We are happy to offer dental crowns in Grande Prairie to patients who would like to restore the health, function, and esthetics of their compromised tooth.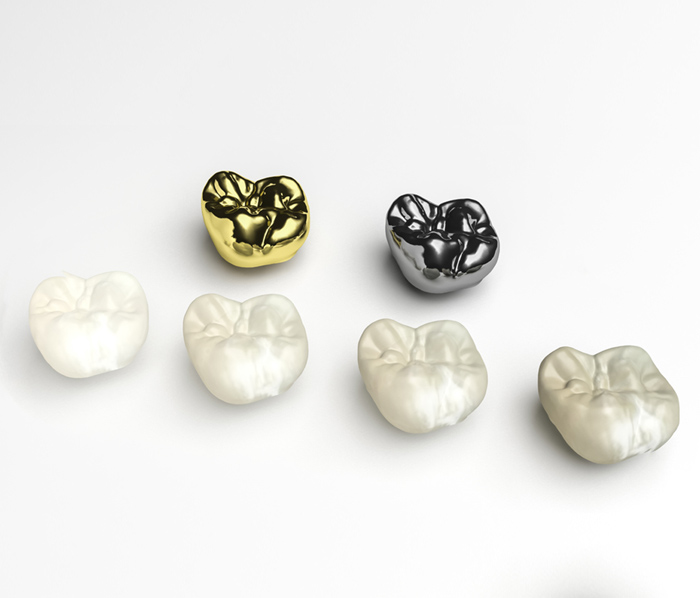 What are Dental Crowns?
When a dental crown is fabricated, our dentist ensures it mimics both the appearance and feel of a natural tooth. Our dentist near you will ensure the shade of your dental crown matches with the rest of your teeth, and when compared to other restoration options, it has the longest lifespan. Dental crowns also referred to as tooth caps, are a type of dental restoration where the tooth is fully concealed to prevent additional decay and damage, and cracks while restoring your tooth. We offer dental crowns near you that are an excellent option when decay or damage is too widespread to receive a dental filling, inlay, or onlay. Patients looking for dental crowns in Grande Prairie can choose between gold, other metals, or porcelain. Dental crowns are extremely durable and strong and can last for many years to come.
Receiving a Dental Crown
When you are getting a dental crown near you at our clinic, the procedure consists of two steps. At your first appointment, our dentist will perform a consultation. In other words, they will determine whether or not you are eligible for dental crowns. Once our dentist has confirmed that you qualify as a candidate for dental crowns, they will then prepare your tooth for the crown. This will consist of taking an impression to construct your custom crown. You will receive a temporary crown to protect your tooth until your permanent crown is ready for cementation. At your next visit, the temporary crown will be removed and replaced with the permanent crown.
Interested in Receiving Dental Crowns from a Dentist in Grande Prairie?
If you are looking for dental crowns near you, we are happy to offer dental crowns in Grande Prairie. Call to schedule your consultation today and reap the benefits of this dental restoration.